Interchangeable Silk Slides
The silk slides in our bangles come in a variety of sumptuous colours and can be changed to match any mood or outfit.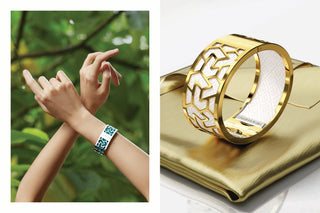 Iskandar Collection
Iskandar Shah was the last of the Maharajas of the Kingdom of Singapura and founder of Malacca, a historical centre of culture and learning. Named after this legendary ruler, the Iskandar Bangle is reminiscent of the hypnotically intricate designs and patterns found in architecture across the Malay Archipelago.