Interchangeable Silk Slides
The silk slides in our bangles come in a variety of sumptuous colours and can be changed to match any mood or outfit.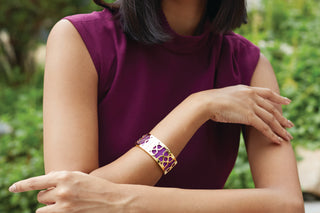 Lotus Collection
Emerging from the water into the light, the Lotus is seen as a symbol of beauty and purity across South East Asia. Its delicate form and grace is captured in the Lotus Bangle design.