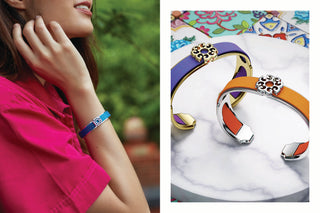 Nonya Blossom Collection
The colourful shophouses along Joo Chiat, Chinatown and Emerald Hill have become an unmistakable part of Singapore's culture and heritage. The Nonya Blossom medallion draws its inspiration from the ornate floral patterns of the Peranakan tiles that adorn these distinctive shophouses.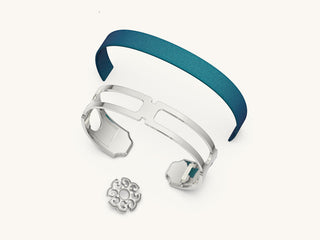 Interchangeable Silk Slides & Medallions
Switch up your Silk Cuff to match any outfit or mood with a variety of clip-on medallions and up to 30 stunning silk colours.